Lydia Afonso
I am a girl from the northern suburbs of Cape Town who went against nature and fell in love with Johannesburg.
I have worked in worked in the wine industry for the past 11 years. From cellar hands to tasting rooms to production and operations.
I have delved in international copywriting and design for various brands and enjoy being able to spend my evenings writing. I am also involved in an international media brand that brings interesting tasks my way.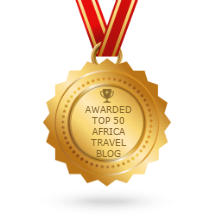 Greenlydia
The name was born when my high school boyfriend created my first email address for me. "Greengirl" was taken and thus Greenlydia was born. Green has always been a prominent colour in my life. So much so that my boyfriend from many, many years ago thought it fitting to use in my address. Needless to say, it stuck.  I wish I had a cooler story about the name.
Average Traveler
I grew up in a house where our atlas was used so often by the time I reached high school it was falling apart. With family scattered all over the globe, I am sure traveling is in my blood. Different from most travel writers I consider most things to be an adventure. Even just venturing to undiscovered places in the next town. Nothing excites me more than the smell of my passport. Yes, the smell. Have you smelled yours? No? Well, you should.
I find things, I share them. I eat things, I share them. I use things, I might recommend them. I feel things, I write about it.
Let's go get lost shall we?